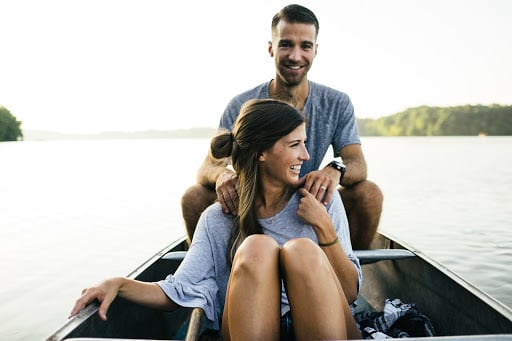 We all know that one couple who does everything together – he tags along to book club, she comes with to watch the game. They share every leisure activity and rarely attend activities independently... bu there is no perfect way to balance being together and apart from your partner.
Conversely, you know that other couple that seems to live completely separate lives—different friends, hobbies, and ways of spending their free time. We can recognise this variety and acknowledge there is no perfect way to balance being together and apart from your partner.
Couples exist on a spectrum between "I" and "We", but the key is to strive for a healthy balance that strengthens your relationship.
Working toward or maintaining balance between togetherness and separateness requires healthy communication. Talk to each other about what balance feels like for each of you. It won't always be equal and it will change throughout your life together but have the conversation and negotiate an equitable outcome.
If you and your partner ever feel overwhelmed by your results or the ensuing discussion, we encourage you to seek out professional support. Call us.
Consider taking an assessment or working through our Discussion Guide for Couples... that's a great place start!
Tune in for more tips next week.
Do you need help with an issue or problem? Our approach helps to generate deep and productive conversations that couples would not otherwise have about their relationship. These conversations can restore insight and understanding about one another.
#PREPARE/ENRICH is a customised online assessment tool that identifies each couples unique strength and growth areas. Based on their assessment results, a facilitator provides feedback sessions, helping couples to discuss and understand their results while teaching them proven relationship skills.
For more information on PREPARE/ENRICH or to find a facilitator near you, please contact: www.prepare-enrich.com.au or call us on (02) 9520 4049.
The Couple Assessment is only $46 (inc GST) per couple plus the facilitator fee.
Facilitators available in all states across Australia.


#strongerrelationships
#strongcouplesclub