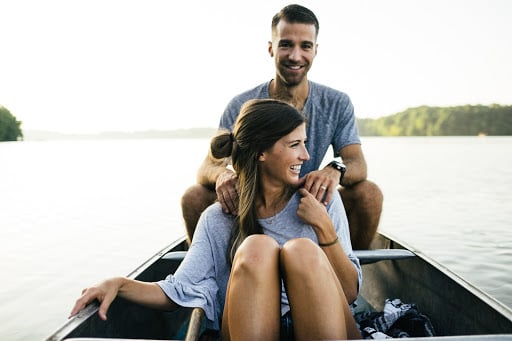 To ensure you and your partner keep a healthy balance, talk with your partner about expectations and the reality of the choices you each make regarding your free time.
Discuss expectations for free time and strive for a balance between spending time together and apart.
Here are a few ideas to consider:
Decide on a time frame – 1 week, 30 days, or whatever is manageable for your schedules.
Now try to schedule free time together and free time apart – yes, actually write it down or add it to your calendar on your phone! It may seem silly to add this to a calendar, but it will increase the likelihood of it actually happening.
Pick a time to review this topic again. Maybe it's the first Saturday of the month when you have breakfast or go for a coffee and read the paper together? Or maybe it's before your next date night? Whatever feels right for you.
The key here is to establish a time to discuss free time again, thus creating some accountability for both you and your partner.
If you and your partner ever feel overwhelmed by your results or the ensuing discussion, we encourage you to seek out professional support. Call us.
Consider taking an assessment or working through our Discussion Guide for Couples... that's a great place start!
Tune in for more tips next week.
Do you need help with an issue or problem? Our approach helps to generate deep and productive conversations that couples would not otherwise have about their relationship. These conversations can restore insight and understanding about one another.
#PREPARE/ENRICH is a customised online assessment tool that identifies each couples unique strength and growth areas. Based on their assessment results, a facilitator provides feedback sessions, helping couples to discuss and understand their results while teaching them proven relationship skills.
For more information on PREPARE/ENRICH or to find a facilitator near you, please contact: www.prepare-enrich.com.au or call us on (02) 9520 4049.
The Couple Assessment is only $46 (inc GST) per couple plus the facilitator fee.
Facilitators available in all states across Australia.


#strongerrelationships
#strongcouplesclub