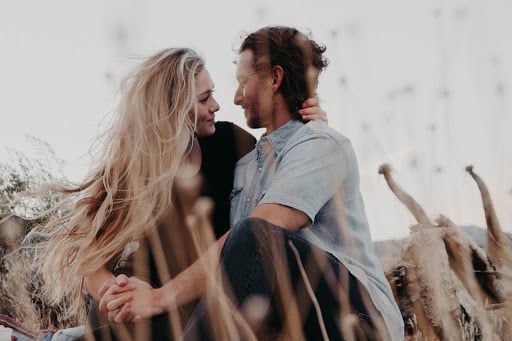 If you took an assessment or are working through aspects if your relationship, or just reading this blog, not only are you committed to strengthening your relationship, but you are committed to your partner.
Maybe you formally committed to each other by accepting a proposal six months ago or by exchanging vows at your wedding 46 years ago. Maybe it's something less formal, but just as meaningful. You might even have an unspoken commitment to your partner.
Either way, if you are reading this, you have some grit and passion in you to push through and achieve the long-term goal of a successful relationship.
Commitment is the foundational agreement of a relationship stating, "no matter what comes our way I will always be here for you."
We've all heard the cliché "actions speak louder than words," and in the case of commitment, it may be true. The discrepancy between what we say and what we do comes when we fail to see how our partner chooses to display their commitment. It's crucial to understand your partner may be trying to show you they are committed, and you may just not be seeing it. Your partner's level of commitment and your opinion or observation of their commitment could easily be two different things.
Showing commitment in a variety of ways can help confirm your commitment, whether it is formally spoken or not.
If you and your partner ever feel overwhelmed by your results or the ensuing discussion, we encourage you to seek out professional support. Call us.
Consider taking an assessment or working through our Discussion Guide for Couples... that's a great place start!
Tune in for more tips next week.
Do you need help with an issue or problem? Our approach helps to generate deep and productive conversations that couples would not otherwise have about their relationship. These conversations can restore insight and understanding about one another.
#PREPARE/ENRICH is a customised online assessment tool that identifies each couples unique strength and growth areas. Based on their assessment results, a facilitator provides feedback sessions, helping couples to discuss and understand their results while teaching them proven relationship skills.
For more information on PREPARE/ENRICH or to find a facilitator near you, please contact: www.prepare-enrich.com.au or call us on (02) 9520 4049.
The Couple Assessment is only $46 (inc GST) per couple plus the facilitator fee.
Facilitators available in all states across Australia.


#strongerrelationships
#strongcouplesclub