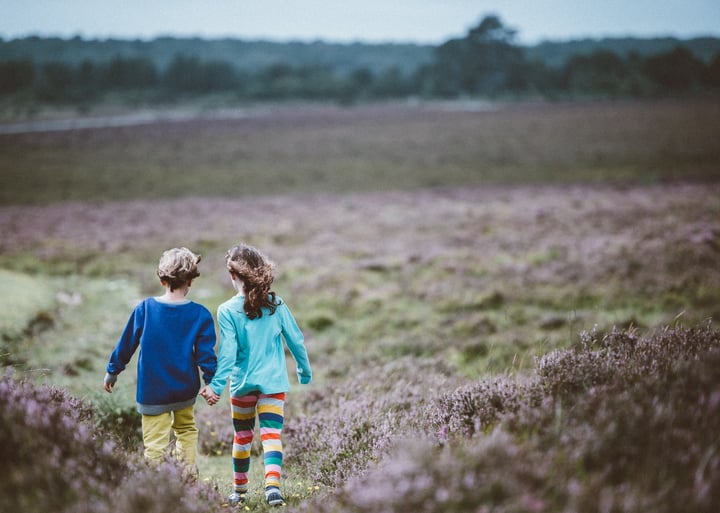 The Parenting Version of PREPARE/ENRICH is designed to guide couples through the emotions of parenting by empowering them with insight into their parenting style, family dynamics, while focusing on the couple relationship. The Parenting Version is best used with any committed couple whose primary concerns are children and parenting issues.
The Parenting Version provides each parent the opportunity to evaluate their style of parenting with one to four children using the dimensions of flexibility and closeness. Flexibility is a measure of "the quality and expression of leadership and organisation, role relationship, and relationship rules and negotiations" and closeness is a measure of "the emotional bonding that family members have toward one another" (Olson, 2011, p. 65). The model is built on family system theory and posits that a balance is necessary on each dimension for optimal functioning.
The Olson Circumplex Model theorises five parenting styles of which Balanced (a balance of cohesion and of flexibility in parenting) is the healthiest. A surprising finding was that parents who rated themselves as Overbearing (very high in cohesion and very low in flexibility) also seemed to have positive outcomes, although the study is limited by low numbers of Overbearing parents. The Permissive parenting style had the most negative outcomes, with the Uninvolved style appearing just as negative but without enough numbers of parents in the category to establish statistical significance.
This series of blog posts introduces the five parenting styles theoretically based on the Olson Circumplex Model and assessed using the PREPARE-ENRICH Parenting Version. Based on a sample of 667 mother-father couples, the five parenting styles are:
Balanced
Permissive
Overbearing
Strict
Uninvolved
BALANCED STYLE:
This style tends to be most healthy because there is a balance of age-appropriate child autonomy and parental control. Independence is encouraged and discipline is consistent and fair. Parenting is warm and nurturing without being overindulgent. Discipline tends to be consistent and fair. According to research, this parenting style is related to the best outcomes for children and teens.
Parents with a Balanced parenting style appear to have the healthiest relationships with higher family satisfaction, lower stress, better couple and family communication, better couple conflict resolution, fewer problem behaviours per child, and greater confidence in parenting. Most parents reported having similar types of problems with their children regardless of their parenting style.
Reference: Olson, David H. Ph.D & Wilde, Jason L., 2008: Five Parenting Styles based on the Olson Circumplex Model
Getting Started:
For Parents:
To get started with the Parenting Version of PREPARE/ENRICH, you will need to locate a qualified facilitator of relationship and parental education. PREPARE/ENRICH Certified facilitators can be located in your area by contacting PREPARE/ENRICH or by using the search facility on the website: For Couples
For Facilitators:
To get started with the Parenting Version of PREPARE/ENRICH, you will need to become PREPARE/ENRICH Certified by attending a Workshop.
Once trained or if you are already a PREPARE/ENRICH facilitator, Contact Us to activate the Parenting Version in your facilitator account.
The cost to activate the Parenting Version is $40
The PREPARE/ENRICH Parenting Version is Now Available: Register here >
PREPARE/ENRICH is a customised online assessment tool that identifies each couples unique strength and growth areas. Based on their assessment results, a facilitator provides feedback sessions, helping couples to discuss and understand their results while teaching them proven relationship skills.
For more information on the Parenting Version or to simply set up a couple on the tool, please contact: www.prepare-enrich.com.au or call today (02) 9520 4049 #prepareenrich