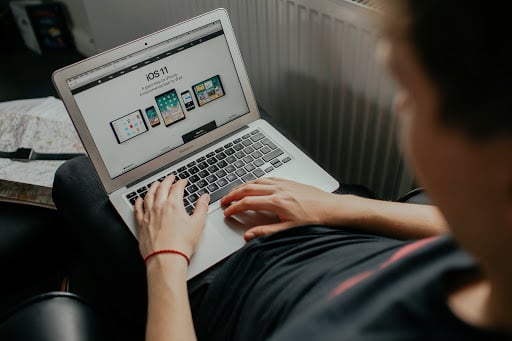 We all know that work life and family life are intertwined, and research supports this by demonstrating that companies benefit from employees who are highly committed to their roles as parents and spouses (Graves, et al, 2007). Conversely, employee performance and satisfaction occur easiest when outside influences like family are considered through workplace contracts and the provision of flexible work arrangements (Ford, et al, 2007).
The business world has typically underestimated the impact and value of marriage and relationship education and family wellness in affecting financial outcomes, and while there is a rising interest and investment in workplace health promotion programs, businesses and governments must recognise that there are significant benefits for profitability and productivity if they were to be more supportive of the relational and marital health of their employees.
How many employees are we talking about?
In Australia and according to ABS figures (June 2017), there were 5.7 million total couple families*, 2.6 million couple families with children or dependants including children under 15 and dependent students aged 15–24 years, and 3.1 million couple families without children under 15 or dependent students. 2.6 million were from opposite sex couple families with dependants and 57,900 same-sex couple families. There were 1.7 million couple families with children or dependent students where both parents were employed.
The chief Economist for the ABS, Bruce Hockman said that in June 2017 that 64% of couple families with children had both parents working, while a decade ago the proportion was 59%. "The increasing proportion of couple families with children where both parents work is an ongoing trend we have been observing for a decade, as female participation rates in the labour market have increased to the current record high of around 60%," Mr Hockman said "Couple families with children with one parent employed full time and the other part time were still the most common group, at 35% in June 2017." The proportion of jobless families (couple and lone parents) with children remained steady over the past decade at 12%, as did the proportion of couple families with children, at around 5% (ABS, 2017).
What can companies do?
In order to help couple families and companies develop strategies to deal with the multiple demands on employees and their personal relationships - particularly when raising children - it is vital to devise and implement policies to enable employees to have healthy, functional personal relationships, and be fully engaged at work.
Companies wanting to increase their profitability will do well to realise that business takes place in the boardroom and in the family room. Whether married or cohabiting, studies of the best programs teaching relationship skills to adults, centred around commitment, communication, and conflict resolution show that these programs can successfully reduce conflict, improve satisfaction and reduce divorce across a variety of settings and socio-economic groups (Carroll & Doherty 2003; Stanley et al 2006; Stanley et al 2014).
If relationships are integral to all aspects of a fulfilled life - from exploring communication and conflict, to developing parenting skills, through to improving relationships and effectively communicating with family, friends, colleagues and business partners - then it is in the interest of every organisation to assist employees to strengthen and build strong relationship skills.
* Individuals who would identify as not being in a relationship and/or single are active and highly valued employees within the workplace and the content in this blog post is not intended to undervalue or de-value the important role they play in life more broadly as well as in the workplace.
Tune in next week to understand how the Value of Healthy Couple Families to Business.
References:
Australian Burea

u

of Statistics (ABS), 2016: Marriage and divorces, Australia

Carroll, J. & Doherty, W. 2003: Evaluating the Effectiveness of Premarital Prevention Programs: A Meta-Analytic Review of Outcome Research. Family Relations, 52, 105–118.
Graves, L.M., Ohlott, P.J., & Ruderman, M.N. 2007: Commitment to family roles: Effects on managers' attitudes and performance. Journal of Applied Psychology, 92, 44-56.
Ford, M.T., Heinen, B.A., & Langkamer, K.L., 2007: Work and family satisfaction and Conflict: A meta-analysis of cross-domain relations. Journal of Applied Psychology, 92, 57-85.
Stanley, S., Kline, G., & Markman, H. 2006: Sliding vs. Deciding: Inertia and the premarital cohabitation effect. Family Relations, 55, 499-509.
Stanley, S., Rhoades, G. K. Loew, B. A., Allen, E. S., Carter, S, Osborne, L. J., Prentice, D., and Markman, H. J., 2014: A randomized control

led trial of relationship education in the US Army: 2 year outcomes. Family Relations, 63, 482-495
PREPARE/ENRICH has several resources to help you unpack and mine the assessment results. For more details on this exercise, refer to the PREPARE/ENRICH Discussion Guide for Couples.
Do you need help or assistance with using PREPARE/ENRICH or working with couples online, call us any time: (02) 9520 4049 or email: info@prepare-enrich.com.au.
#PREPARE/ENRICH is a customised online assessment tool that identifies each couples unique strength and growth areas. Based on their assessment results, a facilitator provides feedback sessions, helping couples to discuss and understand their results while teaching them proven relationship skills.