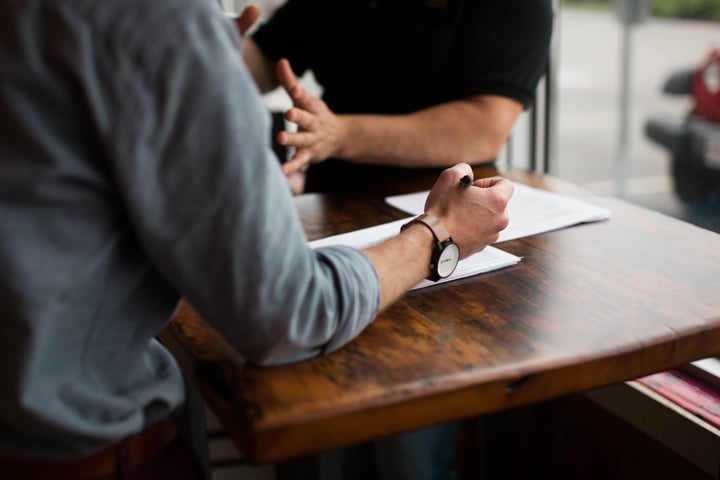 The recruiting and selection process for Marriage Mentor Couples is very important, thus the following 5-step process has been developed.
Step 1: Criteria for Selecting Marriage Mentors
The rationale for these criteria evolved out of a desire to select and equip Marriage Mentors concerned with the quality of their mentoring and who have a commitment towards their own marriage. By providing clear and concise information and expectations for mentors in the selection and training phase, future issues can be minimised (refer Supervisor Training Guide for suggested criteria).
Step 2: Informational Meeting for Potential Marriage Mentor Couples
A. Send Invitations to Potential Marriage Mentor Couples
B. Follow-up the written invitation with a phone call.
C. Conduct Informational Evening Meeting (Sample Outline in Supervisor Training Guide).
Step 3: Formal Interview of each Potential Marriage Mentor Couple
A 1-2 hour interview should be set-up for couples who wish to become Marriage Mentors. (Sample questions in Supervisor Training Guide). After the interview is completed, the supervisor should determine which couples are still seriously interested in becoming Marriage Mentors. For those couples, the next step is the administration of the PREPARE/ENRICH Inventory.
Step 4: PREPARE/ENRICH Administration and Feedback
After administering the Inventory, you'll need to offer feedback to the prospective Marriage Mentor couple.
Work through several of the exercises from the Couple's Workbook. This will not only enrich their marriage, but demonstrate to them how the process works as they prepare to become mentors.
Step 5: Selecting Mentor Couples
Once the feedback sessions are complete you will need to determine whether the couple has the relationship strengths to become a Marriage Mentor couple. (See Supervisor Training Guide for suggested criteria).
PREPARE/ENRICH has several resources to help you unpack and mine the assessment results. For more details on this exercise, refer to the Marriage Mentor Manual.
Do you need help or assistance with using PREPARE/ENRICH or working with couples online, call us any time: (02) 9520 4049 or email: info@prepare-enrich.com.au.
#PREPARE/ENRICH is a customised online assessment tool that identifies each couples unique strength and growth areas. Based on their assessment results, a facilitator provides feedback sessions, helping couples to discuss and understand their results while teaching them proven relationship skills.