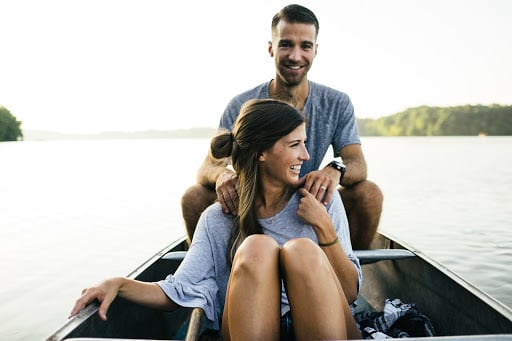 Pre-Marital Mentoring Programs using PREPARE/ENRICH Dramatically Reduces Divorce Rate to Two Percent. Since 1995, South Hills Church of Christ in Abilene Texas, under the leadership of Pastor Robert Oglesby, has offered a premarital mentoring program based on PREPARE/ENRICH.
They developed a church policy that requires premarital preparation lead by marriage mentors. There are seven sessions, beginning with taking PREPARE and then sessions on marital expectations, communication, conflict resolution, budgeting, sexuality and wedding, honeymoon, and commitment.
Over 10 years, about 320 premarital couples were mentored by 35 married couples. Only 4 out of 320 couples have divorced (success rate of 99%) and between 15- 20% (about 60 couples) of the couples cancelled their wedding plans. The four couples that got divorced were the "Conflicted type" and they were encouraged to delay their marriage but they declined. The Marriage Mentors were all trained in PREPARE/ENRICH. A positive outcome of mentoring was that the marriages of the Marriage Mentors also improved in the process of working with other couples.
Reference: Robert Oglesby 2005: Director, Center for Youth & Family Ministry, Abilene Christian University, 242 Biblical Studies Building, Abilene, TX 79699
PREPARE/ENRICH has several resources to help you unpack and mine the assessment results. For more details on this exercise, refer to the Marriage Mentor Manual.
Do you need help or assistance with using PREPARE/ENRICH or working with couples online, call us any time: (02) 9520 4049 or email: info@prepare-enrich.com.au.
#PREPARE/ENRICH is a customised online assessment tool that identifies each couples unique strength and growth areas. Based on their assessment results, a facilitator provides feedback sessions, helping couples to discuss and understand their results while teaching them proven relationship skills.