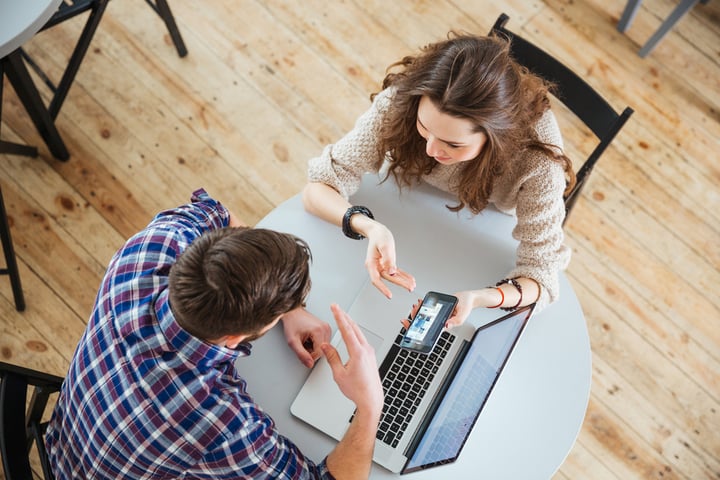 If you exaggerated the act of forgiving in your relationship for a period of time – even just a week – you may see how often it happens. Here's an example: you forget to start the dishwasher after dinner and there are no clean coffee cups for your partner to have their morning cup of coffee… you take responsibility for your action and apologise. Your partner acknowledges your efforts and forgives you, and then you forgive yourself. By going through the amplified motions, you'll see how effortlessly you already incorporate forgiveness into your relationship.
Recognising the role forgiveness plays in daily life, identifying its presence and its healing power can bring about significant changes in a couple's relationship.
If the day comes when a more significant hurt needs to be forgiven, both partners should revisit the discussion points here to prime the interaction. This will help each partner work through seeking and granting forgiveness.
Remember, forgiveness is the decision or choice to give up the right for vengeance, retribution, and negative thoughts, and while important on a daily basis, it can also be the starting point for healing and reconciliation. Putting effort into the process can bring about positive change.
If forgiveness seems unachievable, it's okay to direct couples to professional help.
Tune in for more tips next week.
Do you need help with an issue or problem? Our approach helps to generate deep and productive conversations that couples would not otherwise have about their relationship. These conversations can restore insight and understanding about one another.
#PREPARE/ENRICH is a customised online assessment tool that identifies each couples unique strengths and growth areas. Based on their assessment results, a facilitator provides feedback sessions, helping couples to discuss and understand their results while teaching them proven relationship skills.
For more information on PREPARE/ENRICH or to simply set up a couple on the tool, please contact: www.prepare-enrich.com.au or call today (02) 9520 4049 #prepareenrich #strongerrelationships