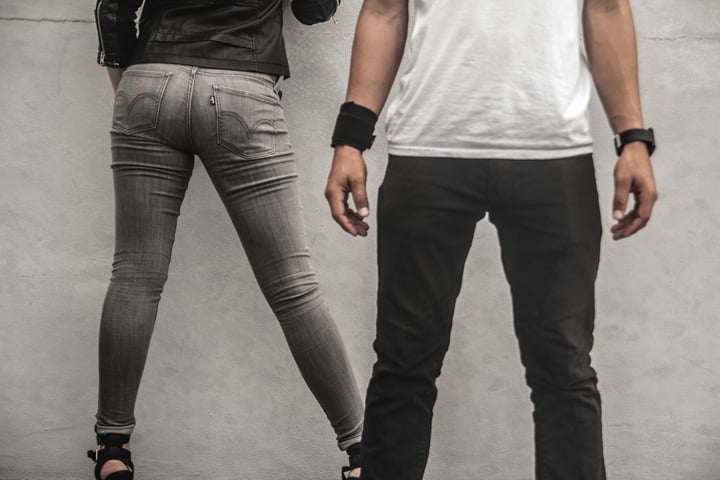 In today's fast paced society, it is impossible to avoid stress in our lives. For dating couples, external sources of stress around work, career and income are overriding stresses that couples try to deal with. When relationships are new and with compatibility high, relationship stressors or issues with their partner are ordinarily lower down the priority list.
Based on results from the first 20,000 couples to complete PREPARE/ENRICH, the top 5 stressors for dating couples were:
Your job
Feeling emotionally upset
Inadequate income
Your partner
Too much to do around the home
For dating couples, work and finances are key sources of stress, or external events which cause an emotional or physical reaction and changing one's reaction to stress is often the only option. When a stressor cannot be eliminated, it is important to look at how one reacts or copes in response to the stressor. Learning and using healthy coping mechanisms can help individuals respond to stress in healthier ways.
An Australian study has shown that there is a strong link between experience of financial hardship and personal psychological distress (Creed, et al, 2006).
One point made by the authors is that financial distress reduces a person's capacity to plan and interferes with planning for a meaningful future. It is this that primarily reduces psychological wellbeing.
A question that emerges from the findings is to what extent are financially troubled cohabiting couples affected by their financial distress? Is it possible that their relationship satisfaction is reduced by financial stress?
An analysis of a sample of 520 PREPARE/ENRICH couples reveals that individual income is positively and significantly correlated with couple positive couple agreement scores in a number of key categories. The greater the income the higher the couple satisfaction.
This seems to indicate that financial hardship (associated with lower levels of income) interferes with and inhibits planning and implementation of activities and goals that are finance-related or costly. For lower income couples, setting up and managing budgets becomes difficult and couple conflict becomes more likely. Also, engaging in costly leisure activities and spending time with friends and family in such activities becomes more difficult for financially troubled couples.
PREPARE/ENRICH has several resources to help you unpack and mine the assessment results around money.
For more information on PREPARE/ENRICH or to simply set up a couple on the tool, please contact: www.prepare-enrich.com.au or call today (02) 9520 4049 #prepareenrich #strongerrelationships
Reference:
Creed, P.A., & Miller, J. Psychological distress in the labour market: Shame or deprivation? Australian Journal of Psychology, 2006, 58, 31-39