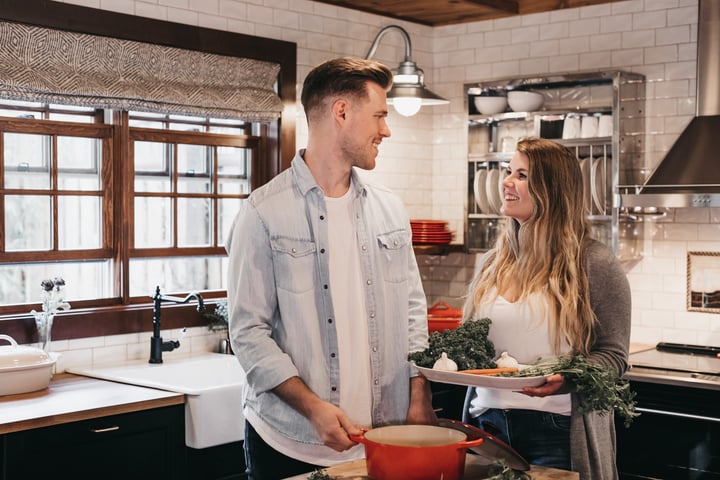 A study in the USA has shown that couples with strong marriages may be able to play a significant mentoring role for less satisfied couples and become even stronger in the process.
Sixty married couples took the PREPARE/ENRICH inventory and were divided into three groups: mentors who had strong marriages, distressed couples who wanted to be mentored, and a control group. The marriage mentors were trained on the PREPARE/ENRICH Program and used the Couple Inventory and feedback focusing on 7 topics: communication, conflict resolution, finances, family of origin, children and parenting, sexuality, and goals.
The Mentor couples all had a "Vitalised" marriage and were paired with another distressed couple who had a "Conflicted" or "Devitalised" marriage. Pre and post-testing using PREPARE/ENRICH demonstrated significant improvements in the distressed couples. No change was made in the 22 couples in the Control group.
While five couples moved up two couple types (toward being Vitalised), two couples moved up one type. Even though the Mentor couples were classified as "Vitalised" (highest quality of marriage), they still improved their marriage significantly on six major areas: communication, conflict resolution, personality compatibility, roles, parenting and family/friends.
These results demonstrate that strong mentor couples can strengthen their own relationship as they positively impact the marriages of the couples with whom they work.
Reference:
McClurkan, J. S.: The effect of couple-to-couple-mentoring on weak marriage relationships. Unpublished doctoral dissertation. Southern Baptist Theological Seminary, 2003.
PREPARE/ENRICH has several resources to help you unpack and mine the assessment results. For more details on this exercise, refer to the Marriage Mentor Manual.
Do you need help or assistance with using PREPARE/ENRICH or working with couples online, call us any time: (02) 9520 4049 or email: info@prepare-enrich.com.au.
#PREPARE/ENRICH is a customised online assessment tool that identifies each couples unique strength and growth areas. Based on their assessment results, a facilitator provides feedback sessions, helping couples to discuss and understand their results while teaching them proven relationship skills.