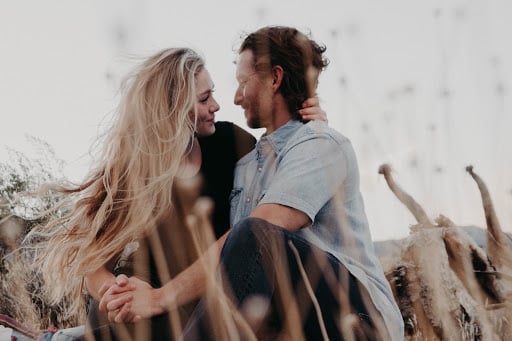 Based on PREPARE/ENRICH data of over 20,000 married couples, the results found Conflicted and Devitalised couples displayed characteristics of abuse reported ranges above 50%. They also demonstrated lower levels of communication, conflict resolution, couple closeness and flexibility compared to non-abusing couples, and higher levels of alcohol and/or drug abuse.
Using the PREPARE/ENRICH Program:
Conflicted and devitalised couples often have poor patterns of communication. Facilitators can help the couple see the value of developing good communication skills, assisting them to be assertive and to develop active listening skills.
Conflict resolution is typically another weakness for conflicted and devitalised couples. Facilitators can help the couple see how the attributes from the Relationship Dynamics scales can contribute to their relationship difficulties. For example, explain how avoidance can lead to increased feelings of partner dominance and perpetuate the "negative cycle", and conversely, in the positive cycle, as a person uses more assertiveness, their level of self-confidence tends to increase.
Additional Resources for Conflicted and Devitalised Couples:
Suggest that the couple purchase and use the PREPARE/ENRICH Discussion Guide for Couples as a self-paced, relationship improvement tool that they can work on together at home.
Do not recommend that the couple join a couple's enrichment group until they have resolved some of their relationship issues.
For Marriage Mentors and Clergy - Referral of Distressed Couples to Relationships Specialists in Abuse:
Always consider your limitations in terms of time, experience, and professional expertise when working with Conflicted and Devitalised couples.
Consult or refer to other mental health professionals including marriage and family therapists and psychologists trained to work with couples.
Because of the links between chemical abuse and relationship violence, consider having abusive couples evaluated for chemical abuse or addiction.
Work with local domestic violence counsellors and agencies utilising their expertise in programming (e.g., anger management) and support groups.
For more help, referrals, and information on abuse, please visit or refer the following:
1800RESPECT: 1800 737 732
24 hour national sexual assault, family and domestic violence counselling line for any Australian who has experienced, or is at risk of, family and domestic violence and/or sexual assault. Call toll-free 1800 737 732.
Visit website

Lifeline: 13 11 14
Lifeline has a national number who can help put you in contact with a crisis service in your State. Anyone across Australia experiencing a personal crisis or thinking about suicide can call 13 11 14.
Visit website

Police and Ambulance: 000
Dial 000 in an emergency and in cases of immediate danger.
#PREPARE/ENRICH is a customised online assessment tool that identifies each couples unique strength and growth areas. Based on their assessment results, a facilitator provides feedback sessions, helping couples to discuss and understand their results while teaching them proven relationship skills
More tips on the PREPARE/ENRICH blog...
For all enquiries and feedback, please email Mandi Smith at: mandi@prepare-enrich.com.au or call me: (02) 9520 4049.