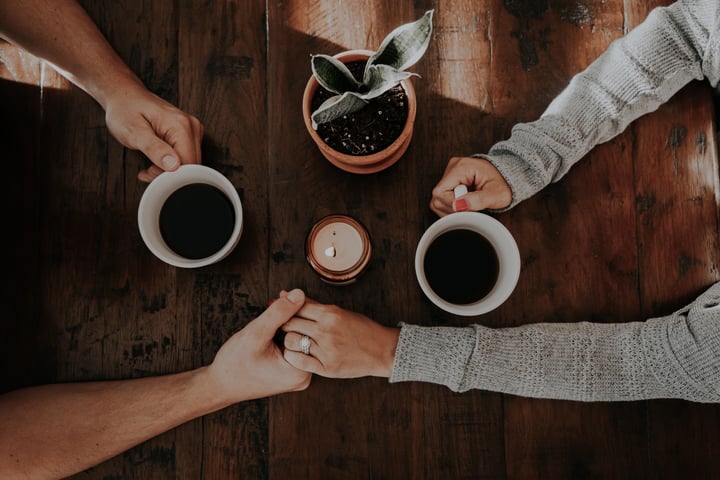 When couples put effort towards something, it can be helpful to foresee outcomes. Whether they work through the PREPARE/ENRICH assessment results in its entirety or section by section, articulating outcomes now and being mindful of them along the way will help guide toward finding success through this journey.
Accountability (or lack of it) can be the reason couples reach (or fail to reach) a particular outcome. Ask them to write down a few outcomes and put them where each individual can see them. Maybe it's a shared calendar or on a note taped to the bathroom mirror. Keeping these visual reminders present and in view will help remind them of the energy they are putting into their relationship.
In practice:
When they create their own outcomes, make sure they are realistic and clearly stated. If they are unsure of what outcomes to commit to, ask them take time with their partner to talk through what they want to get out of their relationship. Increased satisfaction? Greater understanding? More support? Enrichment?
Reflect on the outcomes they have set for their relationship and consider how each will contribute.
Revisit the list of desired outcomes and assess where progress was made. Being intentional about this process and their relationship goes along way to ensuring success. Couples who keep each other accountable see results. Remind them that it is a joint effort and they are invested in the outcome.
PREPARE/ENRICH has several resources to help you unpack and mine the assessment results. For more details on this exercise, refer to the PREPARE/ENRICH Discussion Guide for Couples.
Do you need help or assistance with using PREPARE/ENRICH or working with couples online, call us any time: (02) 9520 4049 or email: info@prepare-enrich.com.au.
#PREPARE/ENRICH is a customised online assessment tool that identifies each couples unique strength and growth areas. Based on their assessment results, a facilitator provides feedback sessions, helping couples to discuss and understand their results while teaching them proven relationship skills.