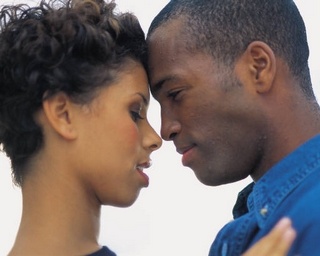 Marriage mentoring is a couple-to-couple relationship that seeks to help couples live out their vision for marriage. For couples who are intent on building a happy marriage, mentoring brings sage advice, personal support and encouragement, and help in hard times.
Good marriage mentors are willing to accept differences between themselves and the couples they mentor. Marriage mentors should not expect the couples they mentor to interact and behave like they do. Couples being mentored should be able to maintain their own identity and not feel pressured into assuming the personality or exact value systems of the marriage mentors.
What are the qualities of good marriage mentors?
Marriage mentors are emotionally open: Marriage mentors should have a good understanding of their own emotional experiences and be able to express their feelings and emotions with couples when appropriate.
Marriage mentors are empathic: The ability to identify with and understand others' feelings and experiences is another essential characteristic of marriage mentors. Couples being mentored appreciate when marriage mentors attempt to understand what it's like to be in their shoes without imposing their own views or opinions.
Marriage mentors are encouraging: A positive atmosphere of encouragement is important to establish for providing the couples more of an incentive to return to the next meeting. Even if a couple is struggling, marriage mentors need to find a way to highlight positive interactions, or experiences they observe to give the couple a sense of hope, and motivate them to return.
Marriage mentors are enthusiastic: Marriage mentors should have a sense of energy and enthusiasm about them when meeting with couples. If marriage mentors express their excitement, the same level of enthusiasm will be refl ected in the couples being mentored.
Marriage mentors are willing to help others: Clearly, couples who become marriage mentors are motivated by the desire to help other couples in their community to build stronger, healthier relationships. The motivation does not stop there, however. An ideal marriage mentor couple is not only motivated to help improve other couples relationships, but is also willing to put in the extra effort to make sure the entire mentor process is completed. These marriage mentors also make themselves available for further follow-up.
Tune in next week for more qualities of marriage mentors and the benefits to couples and marriage mentors through the mentoring process.
For more information on PREPARE/ENRICH Marriage Mentor program or to simply set up a couple on the tool, please contact: www.prepare-enrich.com.au or call today (02) 9520 4049 #prepareenrich.
The Couple Checkup generates deep and productive conversations that couples would not otherwise have about their relationship. These conversations restore insight and understanding about one another. The Couple Checkup can help to revive a relationship and increase intimacy.
The Couple Checkup is an online couple assessment based on the PREPARE/ENRICH couple inventories. The Checkup assessment and Checkup report are designed to go directly to couples at any stage of their relationship (dating, engaged or married). The online system allows for dynamic customisation of the assessment to each couple based on how the couple answers background questions. The goal is for the Couple Checkup to reach a more diverse group of couples, to empower couples to deal with issues on their own and to emphasize prevention over remediation.
For more information on the use and analysis of the Couple Checkup or to simply use the tool, please contact: www.couplecheckup.com.au or call today (02) 9520 4049 #couplecheckup #relationship