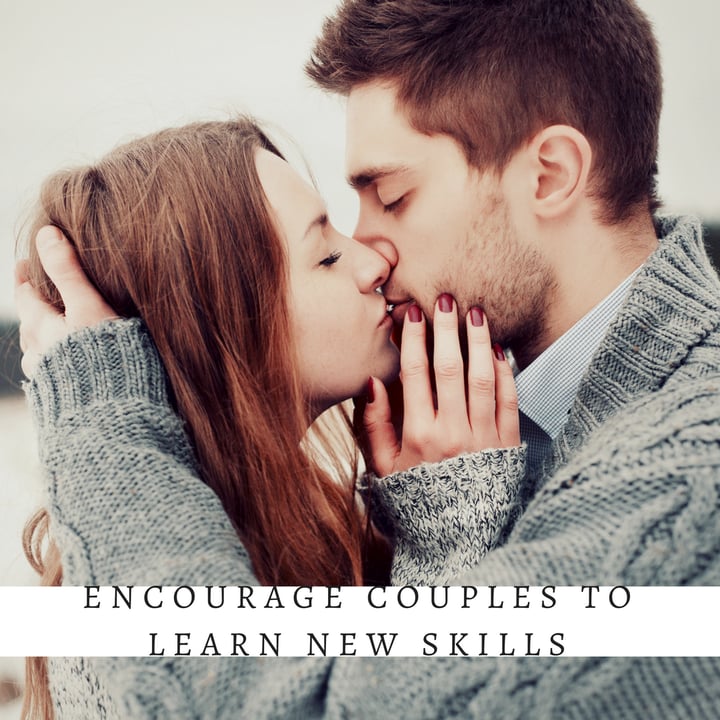 In 2002 Michelle Simons and Robyn Parker wrote an article in which relationship education services in Australia were reviewed (Relationship education services. Family Matters, 2002, 63, 77-79). They wrote:
"The use of inventories differs from structured programs largely in scale, and while at least two thirds of inventory users indicate that skills training is incorporated into sessions with couples, it would appear that the amount of skills training is rather limited in the majority of cases. This, along with issues relating to follow up and evaluation of inventory-based service activities, is an issue worthy of further attention."
15 years later, the challenges contained in this statement are just as timely.
There are three worthwhile challenges to PREPARE/ENRICH facilitators worth noting:
We need to encourage couples to learn new skills: The development of skills can all to easily become over-shadowed by the feedback process. Why not aim for a balanced approach in which feedback and the development of skills (eg. good listening skills; constructive ways of handling conflict) are both valued?
We need to evaluate our sessions with couples: There are many different ways of doing this but the form needs to be suitable to each particular way of working with couples. A short set of questions that couples can answer to obtain some feedback about your way of working with couples is generally effective.
We need to be aware of opportunities for follow-up: Premarital work can usefully be followed up a year or so later. Why not plan with the couple to take Couple Checkup after they have been married for a year?
For more information on PREPARE/ENRICH or to simply set up a couple on the tool, please contact: www.prepare-enrich.com.au or call today (02) 9520 4049 #prepareenrich
The Couple Checkup generates deep and productive conversations that couples would not otherwise have about their relationship. These conversations restore insight and understanding about one another. The Couple Checkup can help to revive a relationship and increase intimacy.
The Couple Checkup is an online couple assessment based on the PREPARE/ENRICH couple inventories. The Checkup assessment and Checkup report are designed to go directly to couples at any stage of their relationship (dating, engaged or married). The online system allows for dynamic customisation of the assessment to each couple based on how the couple answers background questions. The goal is for the Couple Checkup to reach a more diverse group of couples, to empower couples to deal with issues on their own and to emphasize prevention over remediation.
For more information on the use and analysis of the Couple Checkup or to simply use the tool, please contact: www.couplecheckup.com.au or call today (02) 9520 4049 #couplecheckup #relationship