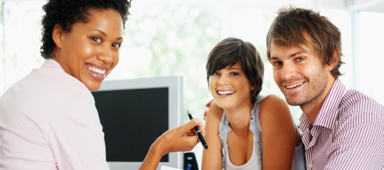 The late John Robson, one of the founders of PREPARE/ENRICH in Australia, wrote the following brief article several years ago when asked to distinguish between the processes of providing feedback and counselling. John wrote…
In the training days the question is often asked, "where does feedback end and counselling begin?" Sometimes the question is framed in terms of "when you say 'feedback', do you mean counselling?" No! Feedback is not counselling, though counselling may involve feedback. So where does feedback end and counselling begin?
The response to this is complicated in view of the increasing tendency to use the term "counselling" generically. In current parlance "counselling" can represent anything from a sophisticated clinical experience to the proverbial kitchen sink. Notwithstanding this, we do not propose to attempt to define counselling here.
The PREPARE/ENRICH training days are posited as a resource to train participants to understand and use the respective inventories and provide feedback to the couple. They are not geared toward counsellor training.
In PREPARE/ENRICH terms we see feedback as meeting with a couple following the return of their couple report. In this three way interaction process, the couple's perception of the strength and growth areas of their relationship are either confirmed or disconfirmed by the data which they have provided and which the program has assembled in the couple report.
In this interchange (within the security of the feedback sessions) a couple becomes aware of their respective responses to various items and are invited to interact with each other around these. In this process they become aware of their areas of agreement and disagreement and the significance of these to each partner and to the relationship.
This feedback involves sharing experiences, clarifying issues, heightening awareness and confirming the positives. It may involve pointing a couple in the direction of further assistance and to a different process if this is indicated.
As they are encouraged to tease these out their communication, processes are facilitated, as well as the capacity to accept and deal with areas of difference in a positive way. Not infrequently we receive reports that this "positive" way may indeed result in the plans to marry being put on the back burner until the couple looks more closely at their relationship.
For more information on PREPARE/ENRICH or support with a couple or to simply set up a couple on the tool, please contact: www.prepare-enrich.com.au or call today (02) 9520 4049 #prepareenrich