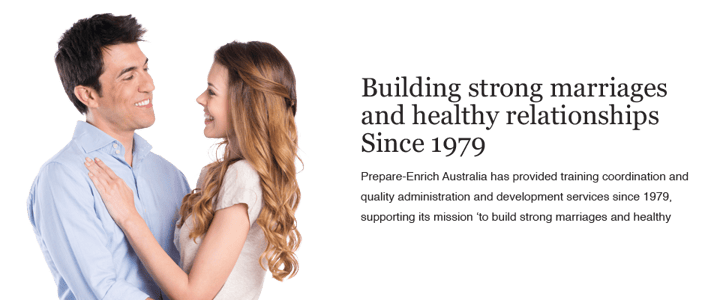 There are several characteristics that distinguish cohabiters from married couples and they include the following:
Cohabiting couples have lower levels of personal happiness and higher rates of depression than married couples (Waite & Gallagher, 2000).
Cohabiters value independence more than married partners and have more individual freedom (Waite & Gallagher, 2000).
Cohabiters are less likely to be supportive financially of one another than are married partners (Waite & Gallagher, 2000).
Cohabiters have more negative attitudes about marriage than non-cohabiters (Axinn & Barber, 1997).
What are some characteristics of couples that cohabit?
Cohabiting couples who have completed PREPARE/ENRICH, have significantly lower scores on most categories (Olson, 2001).
Couples living together have the lowest level of premarital satisfaction when compared to other living arrangements (Stewart & Olson, 1990; Olson, 2001).
Marriages preceded by cohabitation are more likely to end in divorce (Popenoe & Whitehead, 1999).
Married couples that cohabitated prior to marriage have poorer communication skills in discussing problems than couples that did not cohabit (Cohan & Kleinbaum, 2000).
Cohabiting couples are less sexually committed or trustworthy (Waite & Gallagher, 2000).
Cohabiting males are less involved in housework and childrearing (Waite & Gallagher, 2000).
Cohabiters have lower scores than non-cohabiters on religious behaviors, personal faith, church attendance and joint religious activities (Thorton, A., Axinn, W.G. & Hill, D.H., 1992).
Cohabiting increases the risk of couple abuse and, if there are children, child abuse (Thompson, Hanson & McLanahan, 1994).
Does Cohabitation Contribute to Marital Failure?
Most research has focused on cohabitation's negative effect on a future marriage. The following are two possible explanations:
Lack of Commitment to Marriage: One explanation is that while the basis for marriage is a strong ethic of commitment, cohabiting couples are much more oriented toward their own personal autonomy and are more willing to terminate the relationship. It is easy to speculate that once this low-commitment, high autonomy pattern of relating is learned, it becomes hard to change (National Marriage Project, 2000).
Inability to Make Decision about Marriage: Cohabitation reflects uncertainty. As professor Pepper Schwartz explains, "I think there is something in the experience of cohabitation that makes it hard to know when is the time to make a choice, to change one way of living for another, and to say, yes, this person… is the one for me" (Schwartz, 2000).
Sources:
Bahmann, J.G., Johnsont, L.D., & O'Malley, P.M. (2001). Monitoring the Future: Questionnaire responses from the nation's high school seniors, 2000. Ann Arbor, MI: Institute for Social Research, Univ of Michigan.
Center for Marriage and Family. (December, 2000). Time, sex and money. The first five years of marriage. Creighton University, Omaha, NE.
Kennedy, S. & Bumpass, L. (2007). Cohabitation and children's living arrangements: New estimates from the United States. Unpublished manuscript. Madison, WI: Center for Demography, University of Wisconsin.
Larson, P. (2000). The verdict on cohabitation vs. marriage. Marriage & Families, 7-12.
Larson, P. and Olson, D. (2010) Cohabitation and Relationship Quality in Dating and Engaged Couples.
Popenoe, D. & Whitehead, B. (1999). Should we live together? What young adults need to know about cohabitation before marriage. The National Marriage Project, New Brunswick, NJ.
Popenoe, D. & Whitehead, B. (2000). The state of our unions 2000: The social health of marriage in America. The National Marriage Project, New Brunswick, NJ.
Waite, L. & Gallagher, M. (2000). The case for marriage: Why married people are happier, healthier and better off financially. New York: Doubleday.
#PREPARE/ENRICH is a customised online assessment tool that identifies each couples unique strength and growth areas. Based on their assessment results, a facilitator provides feedback sessions, helping couples to discuss and understand their results while teaching them proven relationship skills.
For more information on PREPARE/ENRICH or to simply set up a couple on the tool, please contact: www.prepare-enrich.com.au or call today (02) 9520 4049 #prepareenrich