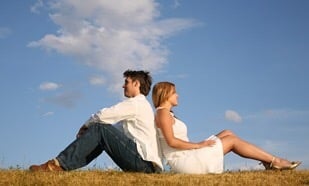 Successful couples have grit and believe improvement is possible and they reach their goals not simply because of who they are, but more often because of what they do.
In marriage, successful couples are intentional about their relationship, they communicate well and often.
For the whole list, click here.
Following on from last weeks blog, successful couples do the following things:
6. They have grit:
Grit is about not giving up in the face of difficulty... and marriage can be difficult at times. Successful couples know that when they have an insufficient or no plan, they may question their ability and skill. They have grit and believe improvement is possible.
Successful couples are aware of their strengths and growth areas and those of their partner. They examine them and where necessary challenge them. They accept that it takes effort, planning and persistence, and that good strategies win in the end... they grit it out.
Learning to communicate well with each other is not as easy as it sounds, but it can help resolve problems before they start to affect their marriage.
Tune in next week for more things successful couples do differently.
Source: 1] Halvorson, H.G. (2011). 9 Things Successful People do Differently. Boston, Massachusetts: Harvard Business Review Press.
#PREPARE/ENRICH is a customised online assessment tool that identifies each couples unique strength and growth areas. Based on their assessment results, a facilitator provides feedback sessions, helping couples to discuss and understand their results while teaching them proven relationship skills.
For more information on PREPARE/ENRICH or to simply set up a couple on the tool, please contact: www.prepare-enrich.com.au or call today (02) 9520 4049 #prepareenrich