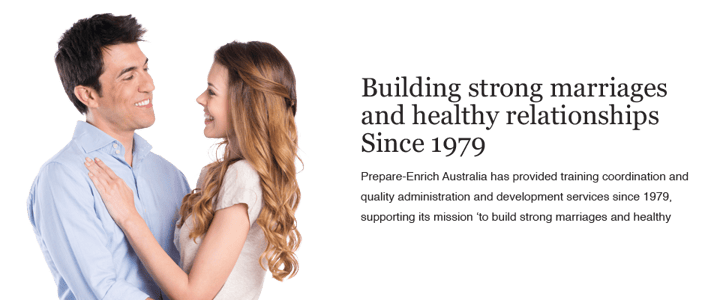 Good, open, regular communication is the answer to a successful marriage - but you already knew that! Whilst the absence of communication may be a leading cause of divorce, fulfilling a couples wedding vows is easier if their marriage is based on open communication. Learning to communicate well with each other is not as easy as it sounds, but it can help resolve problems before they start to affect their marriage.
Heidi Halvorson's book, 9 Things Successful People do Differently[1] provides a clear, practical guide for people to reach their goals and not surprisingly, successful people reach their goals not simply because of who they are, but more often because of what they do. Developed for business people - I have adapted it to marriage and in marriage it's about being intentional about the couple relationship, communicating well and often.
Over the next 9 weeks I'll share the things successful couples do differently. For the whole list, click here.
1. They are specific:
Successful couples set specific goals and take a long-term perspective. Their marriage involves two people who are both equal and can make suggestions. They listen to their partners comments and desires, and this helps level the playing field.
They are open, direct and honest about their feelings, for example – when they need space, they say so. If ever their point of view is different to their spouse, they try to understand and then they aim to reach a reasonable compromise.
They are equals in their relationship and they understand that it always takes two people to make decisions that can shape their marriage. They talk about issues and they are honest about their needs. They set short, mid and long-term goals and whilst they may not always achieve them, they adjust along the way, regularly checking in with each other.
Successful couples are specific.
Tune in next week for more things successful couples do differently.
Source: 1] Halvorson, H.G. (2011). 9 Things Successful People do Differently. Boston, Massachusetts: Harvard Business Review Press.
#PREPARE/ENRICH is a customised online assessment tool that identifies each couples unique strength and growth areas. Based on their assessment results, a facilitator provides feedback sessions, helping couples to discuss and understand their results while teaching them proven relationship skills.
For more information on PREPARE/ENRICH or to simply set up a couple on the tool, please contact: www.prepare-enrich.com.au or call today (02) 9520 4049 #prepareenrich