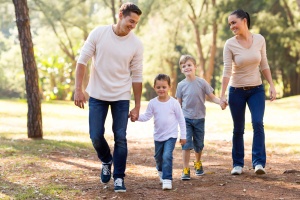 Taking specific time aside from our busy schedules to talk and discuss things is important and by scheduling this time and sticking to it shows a commitment to one another that is enduring.
The CHANGE Model can help you develop an action plan for your relationship goals with six easy steps:
E

valuate progress (and reward yourselves!).

Set up a time each week to reflect on the progress you've made.

Of course this is meaningless unless you and the other person want to listen and be heard. This time together needs to be respected by you and your partner and by other family members.

Feeling closer, happier, and more appreciated in your relationship might be a reward in itself, but feel free to plan something special to celebrate how far you've come together!
Source: The Couple Checkup Book ©2008
PREPARE/ENRICH is celebrating its 35th Anniversary, but perhaps you are a marking a milestone anniversary this year as well. Anniversaries are times to not only celebrate and reflect on how far you've come over the years, but also to establish hopes, goals, and resolutions for the year to come.

#PREPARE/ENRICH is a customised online assessment tool that identifies each couples unique strength and growth areas. Based on their assessment results, a facilitator provides feedback sessions, helping couples to discuss and understand their results while teaching them proven relationship skills.

For more information on PREPARE/ENRICH or to simply set up a couple on the tool, please contact: www.prepare-enrich.com.au or call today (02) 9520 4049 #prepareenrich